Theses offered


Bachelor's Theses offered
Changes in DOC bioavailability in the Bayerischer Wald: Can we see differences between lowland peat and mountain forest bioavailability
There is currently globally an increase in dissolved organic carbon in forested catchments. But where is this carbon coming from? Is it all the same, e.g. does it have the same bioavailability for (micro)organisms? The main aim of this project is to understand and source and 'quality' of this DOC a small catchment in the Bavarian Forest. We will use BSB experiments and measure total organic carbon to see if there is a difference in bioavailability between upland mixed forest DOC and lowland peat dominated DOC.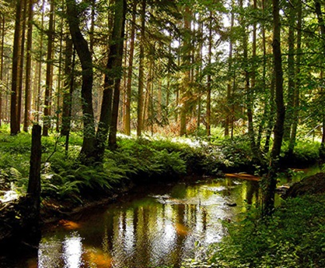 Contact: Ben Gilfedder

Untersuchung der lateralen Zuflüsse und des Bachwasser-Grundwasser-Austauschs im Nationalpark Bayerischer Wald

In vielen bewaldeten Einzugsgebieten hat man in den vergangenen Jahrzehnten einen Anstieg von gelöstem organischen Kohlenstoff (DOC) im Abfluss festgestellt. Doch wo und wann wird dieses DOC mobilisiert, und auf welchen Fließwegen gelangt es in die Bäche? Um bei der Beantwortung dieser Frage zu helfen, sollen mithilfe von Tracerversuchen die lateralen Zuflüsse entlang eines Bachlaufs ermittelt und eine Bachwasserbilanz aufgestellt werden. Gleichzeitig soll auch die Änderung der Wasserchemie entlang des Bachverlaufs erfasst werden. Je nach Umfang der Versuche im Feld eignet sich dieses Thema als Bachelor- oder Masterarbeit.

Contact: Luisa Hopp

Mapping and quantifying groundwater and nutrient fluxes and sources in the Wiesent Catchment: using natural tracers in a karst system
The Wisent catchment, located in the Fränkische Schweiz, is part of a new project aimed at understanding the effects of groundwater on river nutrient sources in a changing climate. In this project we aim to map and quantify groundwater fluxes to the Wiesent and determine if this groundwater is an important contributor to nitrate in the river. There is currently very little understanding about how and where karst systems connect to river systems because of their complex geology, and so this project would be an important contribution to understanding the role of subsurface springs for delivering water and nutrients to rivers.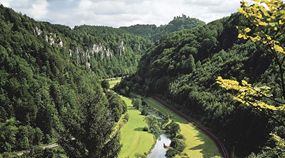 Contact: Ben Gilfedder



Master's Theses offered
Geoelektrische Untersuchungen zur hydrologisch gesteuerten Wasser- und Stoffmobilisierung in vorfluternahen Feuchtgebieten



Im Rahmen dieser Bachelor-/Masterarbeit werden geoelektrische Untersuchungen exemplarisch an einem Moor im Fichtelgebirge durchgeführt. Ziel ist es, insbesondere während intensiver Niederschläge, die hydrologischen Besonderheiten und deren spezifischen Einfluss auf die Stoffmobilisierung besser zu verstehen.

more

Contact: Sven Frei, Stefan Durejka, Sven Nordsiek